MULTIFUNCTIONAL URBAN MOBILITY PLATFORM
The Streetroller is a multifunctional urban mobility platform by Cmi-Europe (now Route2B). It can be used in an urban environment to travel the last few kilometres to the city centre, shopping malls, holiday parks, etc. The Streetroller tops at maximum speed of 20 km/h and can travel up 20km on a single battery charge. The steering column is height adjustable and the complete steering column can be folded backward for storage. The four wheel layout allows for luggage transport on the back half of the platform. With the steering column folded forwards, the Streetroller converts into an electrical assisted freight trolley.
The Streetroller prototype is manufactured in cooperation with several Dutch suppliers.
Mooredesign.nl was highly involved in the project for the concept and responsible for design and engineering of the proof of concept, prototype and 0-series.
Development
A proof of concept has been developed to test functionality, frame design and electric components packaging. During the the design and development of the prototype, the construction of the steering column appeared to be the biggest challenge since multiple functions are integrated; Height adjustment, operator controls, display, head light, single lever pivot point and overall design.
PATENTED STEERING COLUMN PIVOT POINT
The multifunctional steering column required a pivot point which is both flexible and play free when locked in position. Two locked positions and one flexible position were required to position the column for all circumstances. It was also demanded that the pivot point could be unlocked with a single lever movement. Mooredesign.nl developed a locking mechanism with locking teeth which will stay free of play even if the locking teeth or catch wear out. Both teeth and catch are tapered in such a way that they will always fit perfectly together. The locking mechanism is being patented.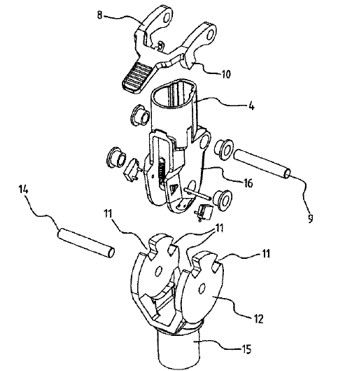 TECHNICS
Several tooling types were used to realize the prototype and 0-series: 3d printing / rapid prototyping, foam modelling, vacuum moulding, cnc-machining and sheet metal bending. Mooredesign.nl delivered all the files required for manufacturing.